HIGH QUALITY

EVENTFOTOGRAFIE




Veranstaltungsfotos in Top-Qualität, prompt geliefert vor Ort oder binnen weniger Stunden, Online- und Presse-Service (Direktlieferung live aus der Kamera an div. Redaktionen), iptc Bildbeschriftung, u.v.m.

PROFESSIONELLE

ARBEITSWEISE




Stets neuestes Profi Equipment, laufend am letzten Stand der digitalen Bildbearbeitungstechnik, 100%ige Zuverlässigkeit, kontrollierte Bildqualität, jahrelange Erfahrung durch hunderte Auftragsarbeiten, ausgezeichnete Branchenkontakte.







AKTUELLE FOTOSTRECKEN DURCHSUCHEN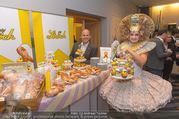 Mo 22.05.2017
Lifeball PK
LeMeridien
42 Fotos
Im LeMeridien lud Gery Keszler nach einjähriger Schaffenspause wieder zu einer Pressekonferenz anlässlich des diesjährigen Lifeballs. Mit dabei u.a. Christoph Feuerstein, Conchita Wurst, Alfons Haider, u.v.a.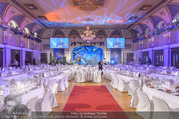 Do 18.05.2017
Emba - Event Hall of Fame Awards
Casino Baden
227 Fotos
Im Casino Baden wurden zum 3. mal die emba - Austrian Event Hall of Fame Awards verliehen - dieses Jahr an Erhard Busek, Rudolf Lumetsberger und Peter Schröcksnadel. Mit dabei auch Hupo Neuper, Dagmar Koller, Lotte Tobisch, u.a.
[Komplett&uumlbersicht Promifotos]